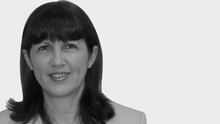 Susan is a residential sales specialist. Her approach to selling real estate is trustworthy, realistic and professional. Susan is dedicated and focused entirely on her clients and their wish for a successful outcome.  The most important part of selling your property is selecting an agent you can trust and pricing your property realistically for the current market.
By keeping abreast of market trends, Susan can advise her clients on the very best strategy for selling their property. Susan is committed to offering only a premium quality service to all of her clients.
Agent Reviews
Simon & Tania

Susan is a wonderful person who always made buying or selling a house that little bit easier.